Looking for an opportunity for more rewards? You've come to the right place! 🙌
Albums group your Card Sets and Emotes together and provide another fun way to earn rewards. The more new cards you get from these sets, the closer you get to finishing the album and receiving your awesome prizes. 🤗
Flip through your Album to find out more information:
On the

Album Cover

, you can see the Emotes or sets that are closest to completion and part of the card set rewards, as well as the great prize you'll get for completing the Album.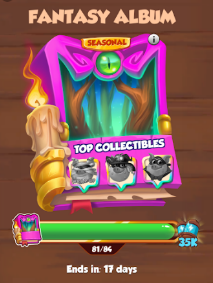 The

Main Album Page

shows which items are part of the Album and how long you have to complete it. There'll be a checkmark next to the Emotes you already have, and there's also a

Progress Bar

, so you can see how far along you've come.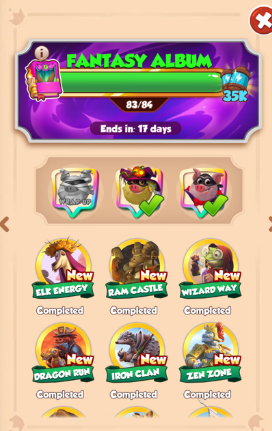 Have fun collecting your cards and adding to your Album!