Welcome to the major leagues! 🤩
The Team Chest Leagues is a time-limited event that gives your team a unique opportunity to get promoted to a higher league, where you can get even better prizes in the next Team Chest Event. 🥳
1. When the event is live, click on the 'i' in the banner to see how your team can earn points.
2. Complete actions as a team for the chance to move up. 🏆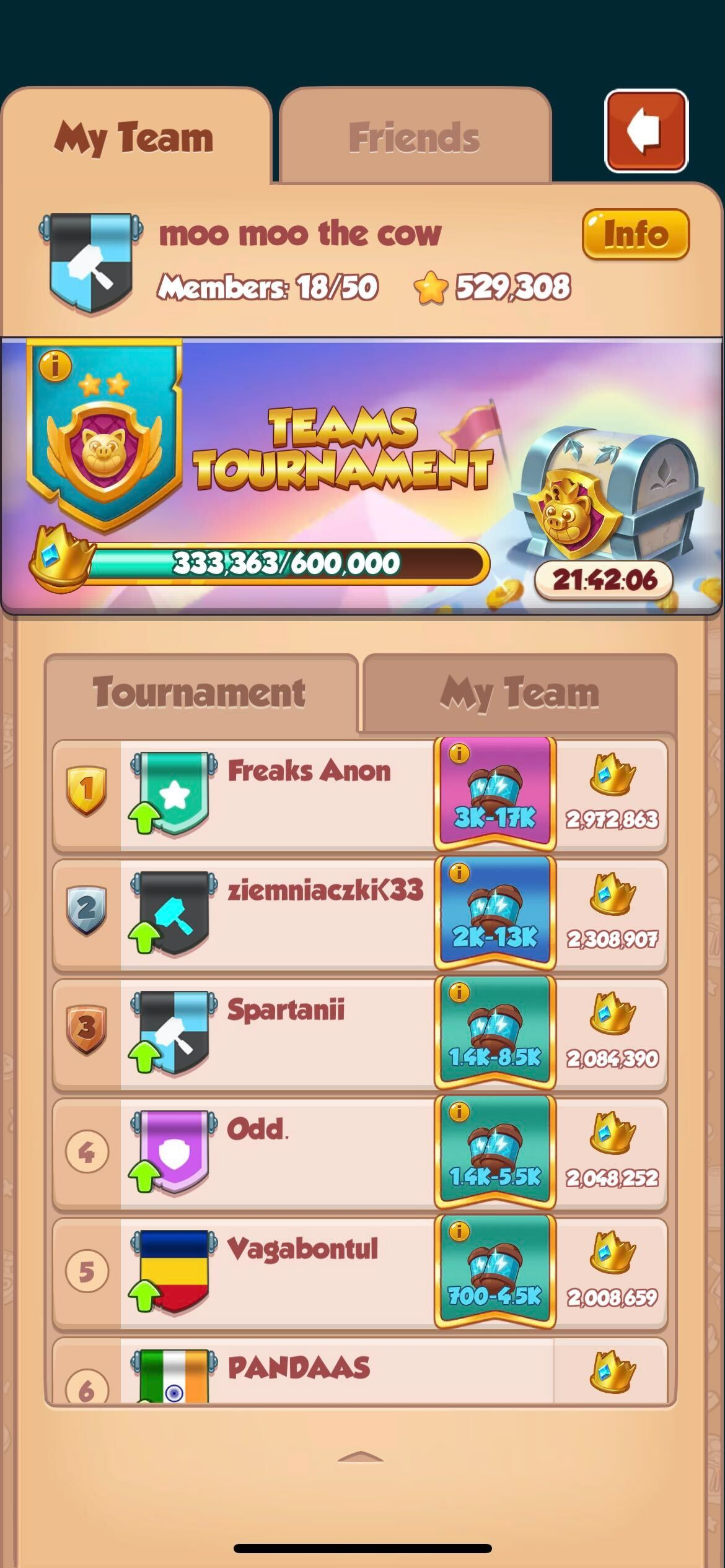 Wait...there's more! Members of the top teams will also have the opportunity to get some pretty impressive personal prizes. 🥳
Click on the 'i' next to your team's name to see the range of keys needed to win and the fantastic rewards for your accomplishments.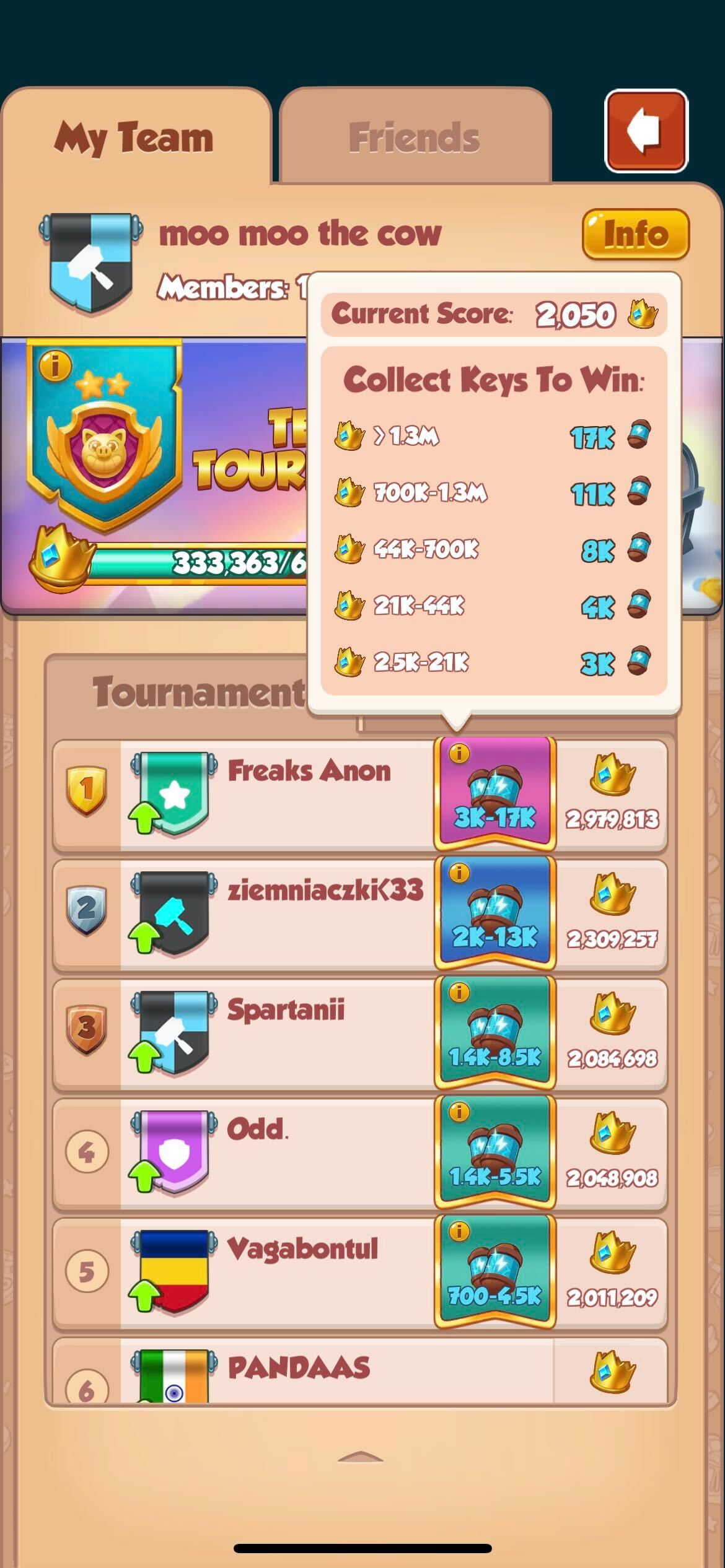 Keep in mind that to be eligible, you must be part of the team when the event starts and throughout the event, and your team must have passed the first Team Chest mission.
🐷Piggy Pointer: Remember that your team's competing against other teams for their position in the league. Take a look at the Team Leaderboard to see your team's rank and if you've moved up ⬆️or down ⬇️ (we're hoping for up) in the league. 👀
Join the Team Chest Leagues to enjoy a league of fun!