Welcome to the major leagues!
The Team Chest Leagues is a time-limited event that gives your team a unique opportunity to get promoted to a higher league, where you can get even better prizes in the next Team Chest Event. While the event is live, complete actions as a team for the chance to move up. 🏆
Your team's competing against other teams for their position in the league, so make sure you're helping your team come out on the positive side! Check the Team Leaderboard to see your team's position and if you've moved up ⬆️or down ⬇️ (we're hoping for up) in the league.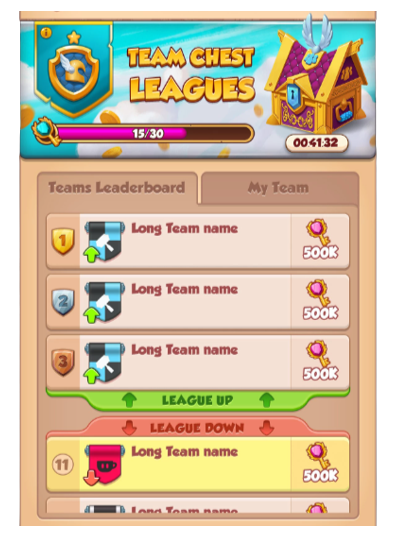 Make sure to join the Team Chest Leagues to join a league of fun!