Dance the day☀️ (and night 🌙 ) away with the limited-time Disco Party promotion! 🕺💃 Set up as an internal board game filled with groovy prizes on every tile, make a grand entrance into your own personal disco inferno and start jivin'. 🎶 Did we mention that your first dance is FREE?! Far out! 😎
Don't sweat it; you can either wait for the timer to end, or pay to skip it so you can boogie oogie oogie 'til you just can't boogie no more! ✨ Just be sure to collect those rewards before the event ends.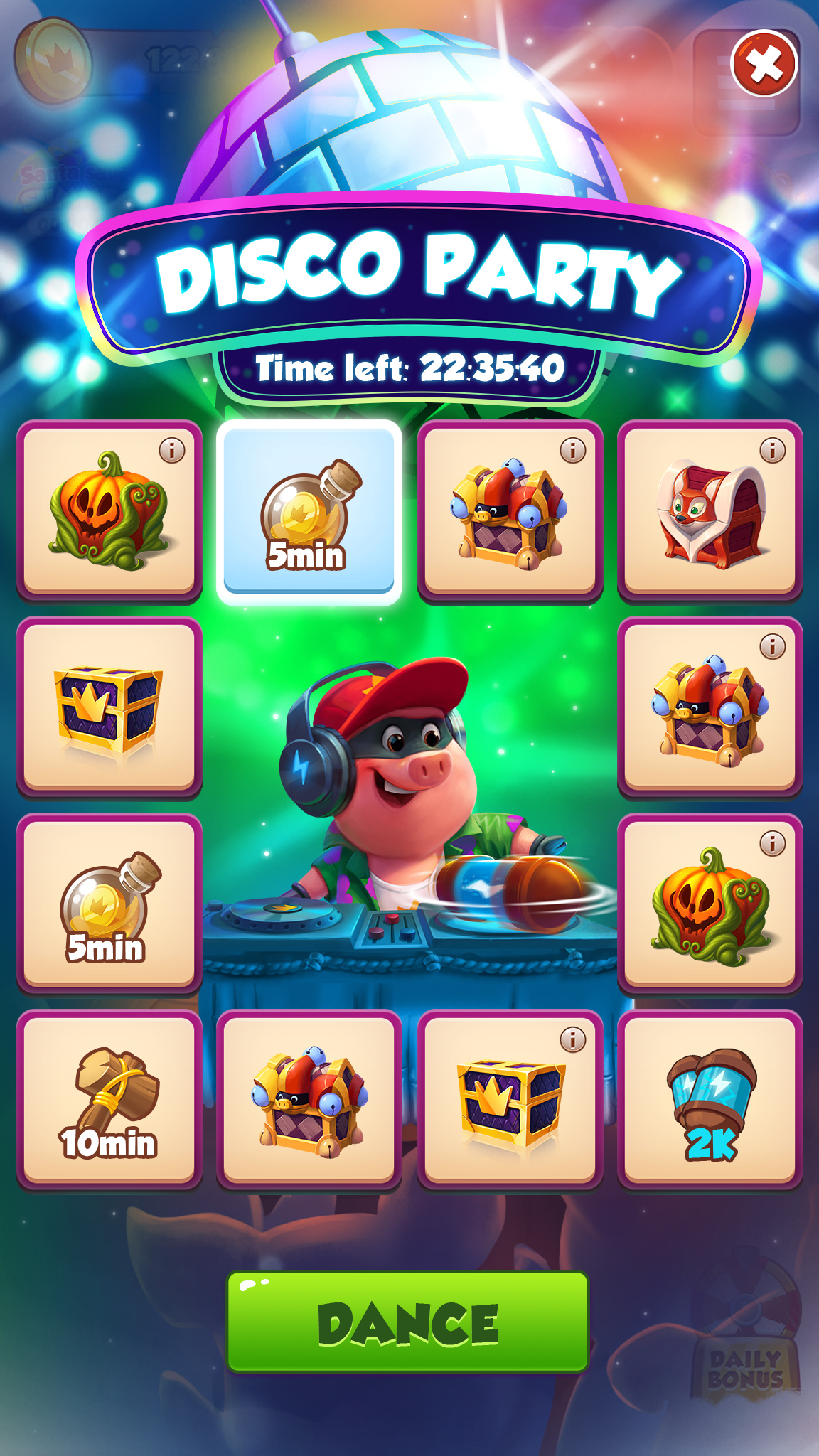 Before you jump in, here's the lowdown on how to play:
Click

on the promotion's badge

within the Main Screen and a

pop up

will appear taking you straight to the disco.

Click

on the green

Dance

button and shuffle your way around the board until you land on one of the many tempting prizes.

You can only

land

on each item

once

, at which point a green check mark ✅ will appear on said item letting you know that it's already been collected.

After your

FREE

tango, the green

Dance

button will change to a

countdown ⏳

indicating the amount of

time left

until your

next FREE dance

.
Want to keep boogying to win all the prizes? 🎁 You can pay to skip the timer by clicking on the green button that reads Skip Timer For.
So, what are you waiting for? Shake your groove thing and pick up those prizes off the dance floor! 🕺💃
Important Notes
The first Dance is

FREE

. You can either

pay to skip

the timer, or

wait for the timer to end

for your next free dance.

Each item can only be landed

upon

once

.