Everyone loves a good bargain, especially in Coupon form! 🎟 On special occasions, we offer our players Coupons that can be applied towards purchasing either a Spin pack OR a Coin pack. It's super savings time! 🐷💰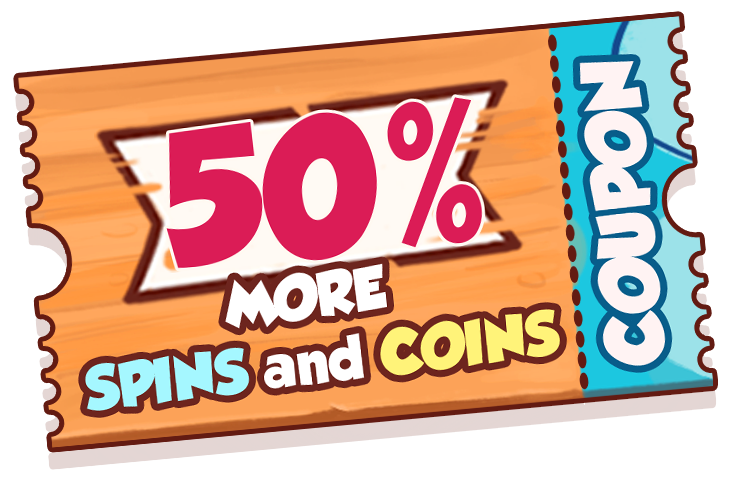 When you use this special deal, you'll receive a certain percentage more items on top of the original amount listed. Getting more value for your money is what it's all about! 💵
Just as a heads up - your Coupon is only available to use for a limited time, so you gotta use it before you lose it! ⏰
How do I know if a Coupon is available?
You'll receive a popup notification in the game letting you know that a Coupon is available to collect. Make sure you click on the Collect button so you don't miss out on this amazing personalized bargain! 💰 Get excited!
How do I apply and use the Coupon?
After collecting your Coupon, you'll be taken to the Gifts inbox.
Click on Apply to redeem the Coupon and exit the Gifts inbox.
Click on the menu button.
Click on Buy Coins/Spins in the Main Menu.
Buy whichever Coin or Spin pack you please with that added extra value from your Coupon! 🐷💰
Important Notes
Each Coupon can only be used towards

one purchase

.

Coupons can

only

be applied towards

Spin and Coin packs.
For more information about using Coupons and the Multiplier Wheel

on the same pack, check out our

Multiplier Wheel

article.