Ready to up your prize-game? The Cards have got you covered!
Completing Card Collections is a fantastic way to earn some amazing rewards, like Spins, XP, and even the opportunity to unlock Pets. The rarer the Card Set, the bigger the prize! 🤯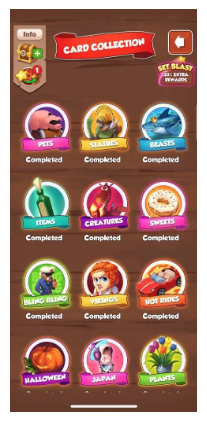 🐷 Coin Master Tip: For some cool tips & tricks on how to add more cards to your Collections, check out this article.
We hope you have fun collecting and earning rewards!