Logging in to Facebook through Coin Master not only keeps track of your game progress, but also lets you connect and play with your friends👥. How cool is that🤩️ ?! Whether you decide to connect to your Facebook account when you first open the game or a bit later on, it's as easy as it can be! Let's walk through the steps together so you can get to spinning, raiding, attacking, and become the ultimate Coin Master🐷💰.
Connect to Facebook When You First Open the Game
1. Open the game.
2. Click on 'Play with friends' and then 'Continue'.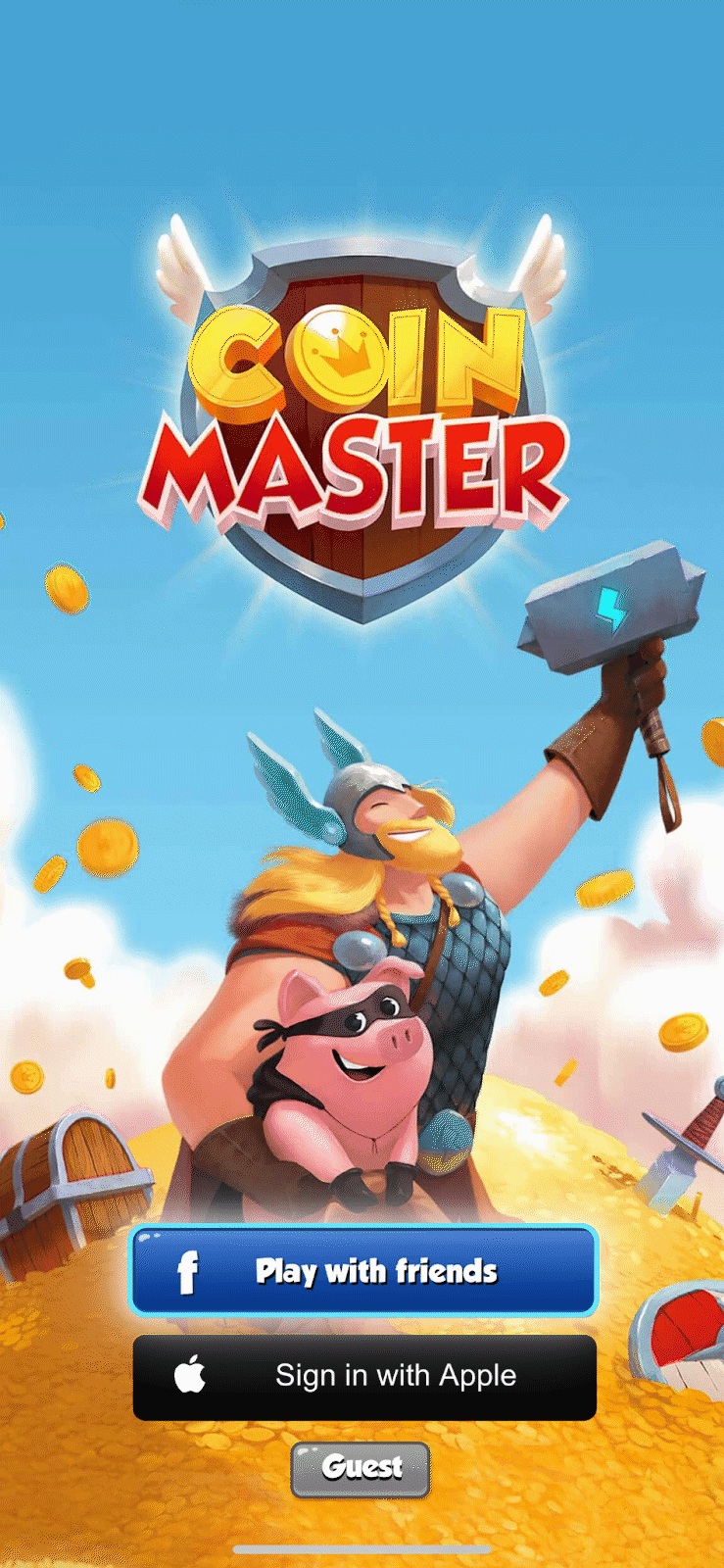 3. A new window will open asking you 'Open in Facebook?'. Click 'Open'.
4. Click 'Continue as…'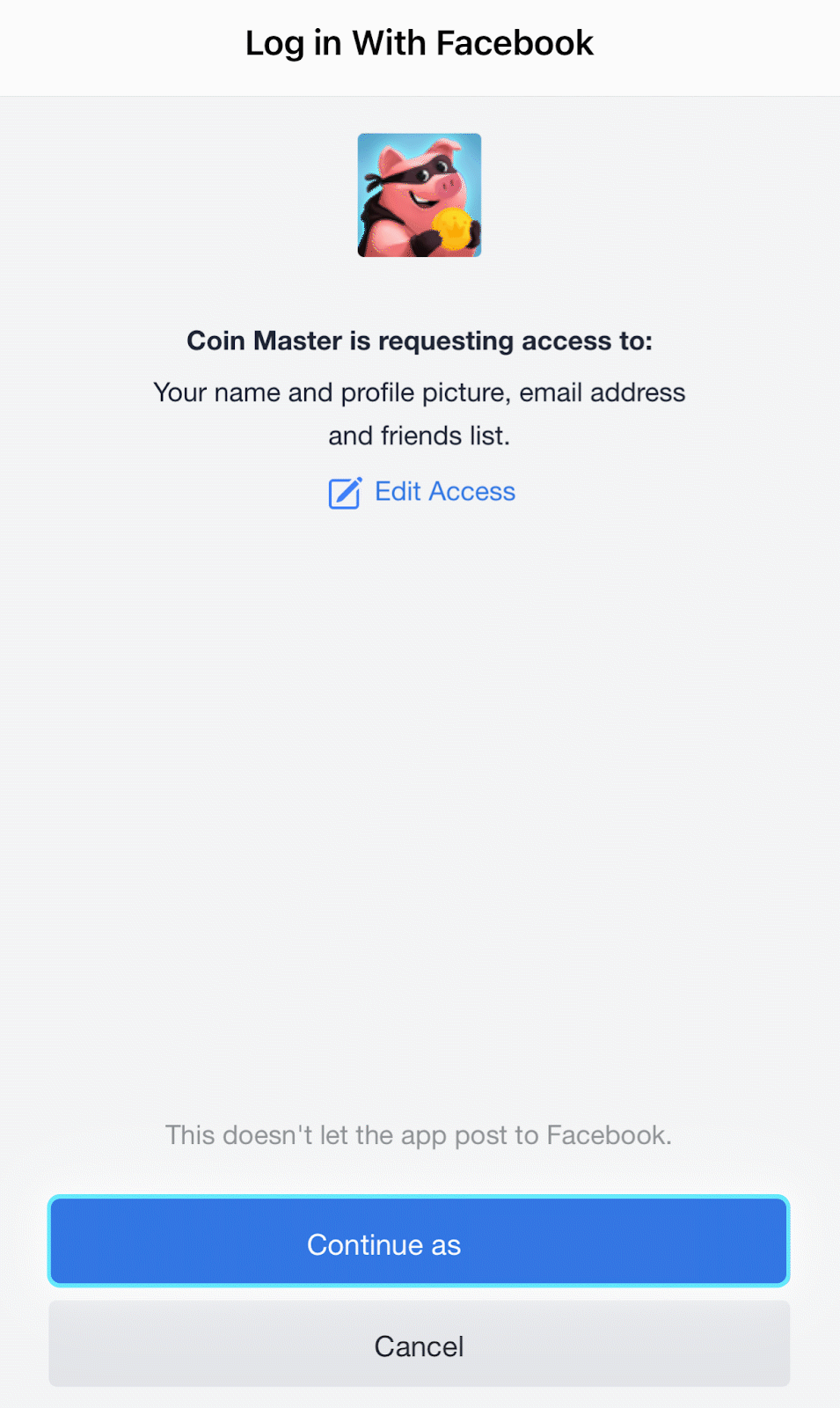 Connect to Facebook from the Main Screen
1. Click on the 'Menu' button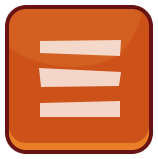 in the upper right-hand corner of the Main Screen.
2. Click on the blue 'Login' button at the bottom of the menu and follow steps 3 and 4 from the above section.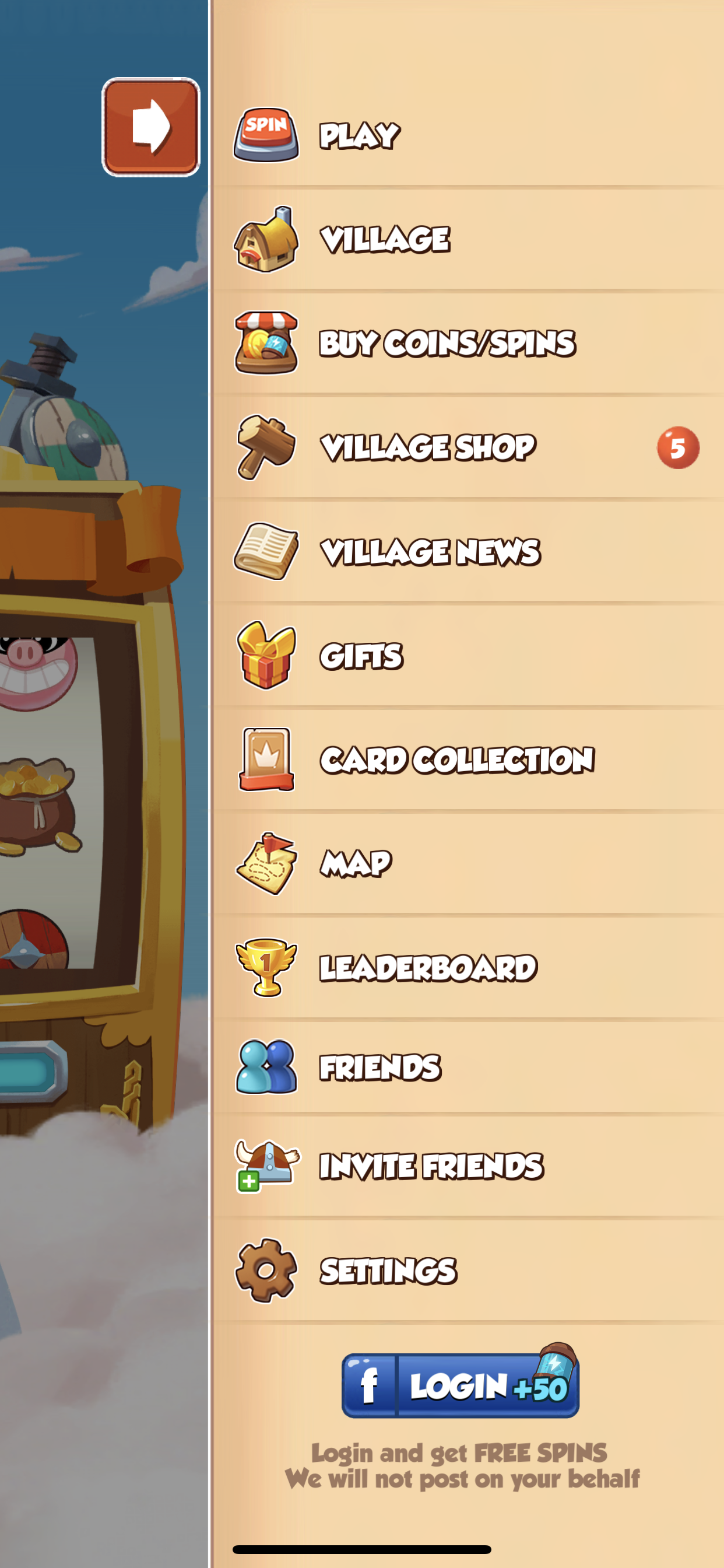 Pretty easy, right?! Now you can play with your friends, invite even more, and save all of your game progress from any device😎📱.