We're glad you want to share the Coin Master love with old friends to get fabulous new rewards. 💘
Here's how you can bring back the good times for your pals:
From the Home screen, click on the Menu icon and head over to the 'Bring Back' tab to see whom you can invite

Click on the 'Invite' button to send your friend a personalized link

As soon as your friend joins the game using your link, collects their special reward, and Raids a player, you'll be able to 'Collect' your amazing reward from the 'Bring Back' tab
Keep in mind that all the above steps need to be followed for the gifts to be granted. 🎁
And the best part? Each successful invite will help you advance on the progress bar towards even more great prizes. 🥳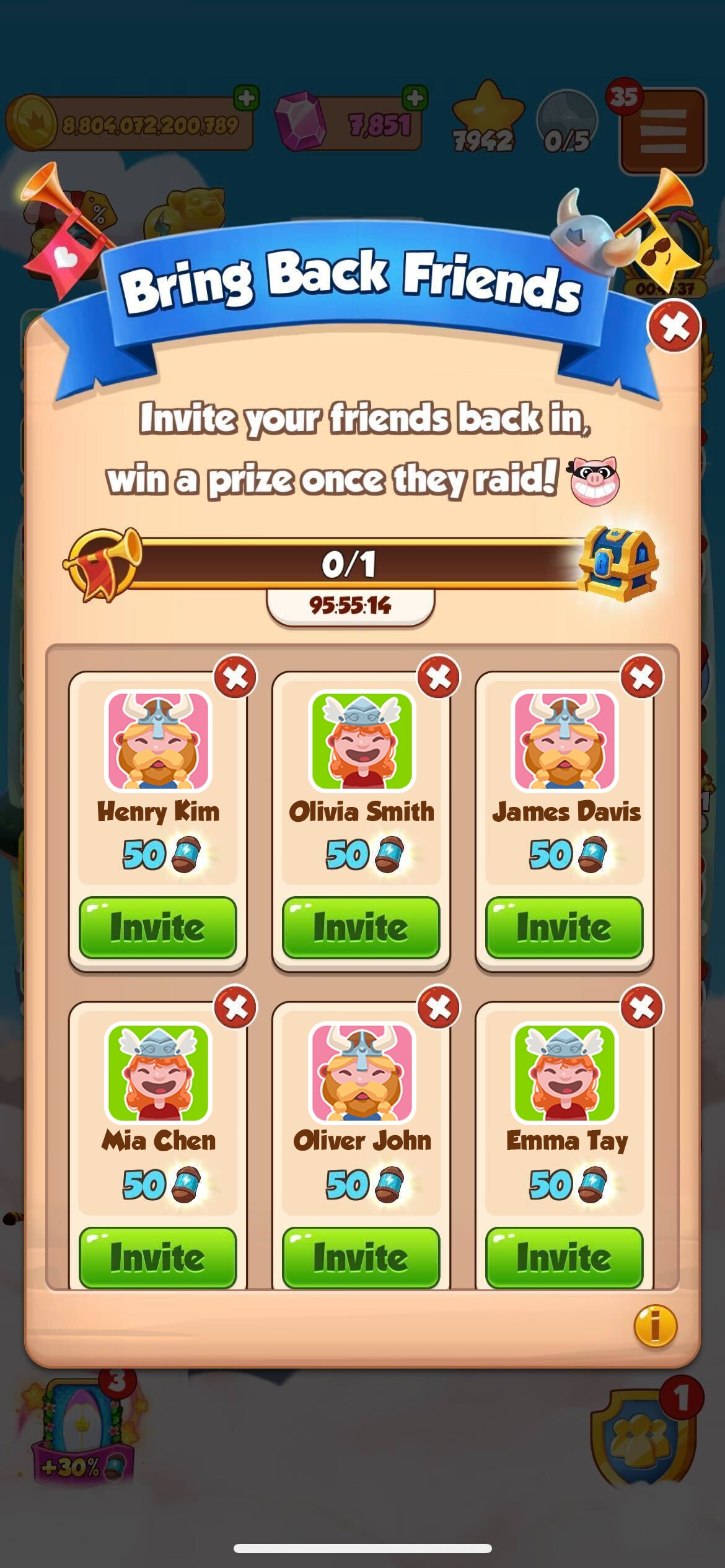 🐷 Coin Master Tip: If you have companions who've never played Coin Master, you can invite your friends by clicking on the 'Friends' tab from the Menu, so they don't miss out on all the fun. 👯
Now you're ready to be the best Coin Master buddy you can be!