Get ready to unleash the power of all your animal friends! 🦊🐯🦛
Experience the excitement of unlocking all of your Pets at once! 🥳
Simply feed any of your hatched Pets to keep them awake and get their help boosting your Attack 🔨and Raid 🐷 rewards, as well as protecting your Village from Attacks.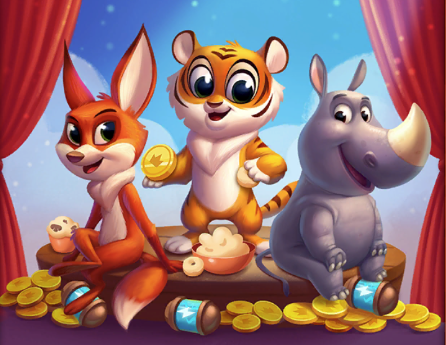 🐷Coin Master Note: Losing track of your pet friends? 🐾 No problem! You won't see Rhino on the main screen, but if he's fed and awake, he can still help protect your Village from Attacks. And, all your adorable creatures can be found and monitored on the Pets screen.
This feature is only available on higher levels, so if you don't see it yet, keep advancing and you'll get it soon!
We hope you enjoy the benefits of having all your furry friends by your side!