Join us for some thrilling fun and fantastic rewards at the arcade!
During this time-limited promotion, take part in Arcade Master to earn incredible prizes. Just click on the 'Play' button to land on one of the tiles filled with exciting rewards. The best part is that each time a reward is earned, other rewards of the same set upgrade also, so there's a chance to win better prizes each round!
🐷Coin Master Note: Keep your eyes peeled for the checkmark, which indicates that you've won the most upgraded reward possible for that set, so you can't upgrade that set any further.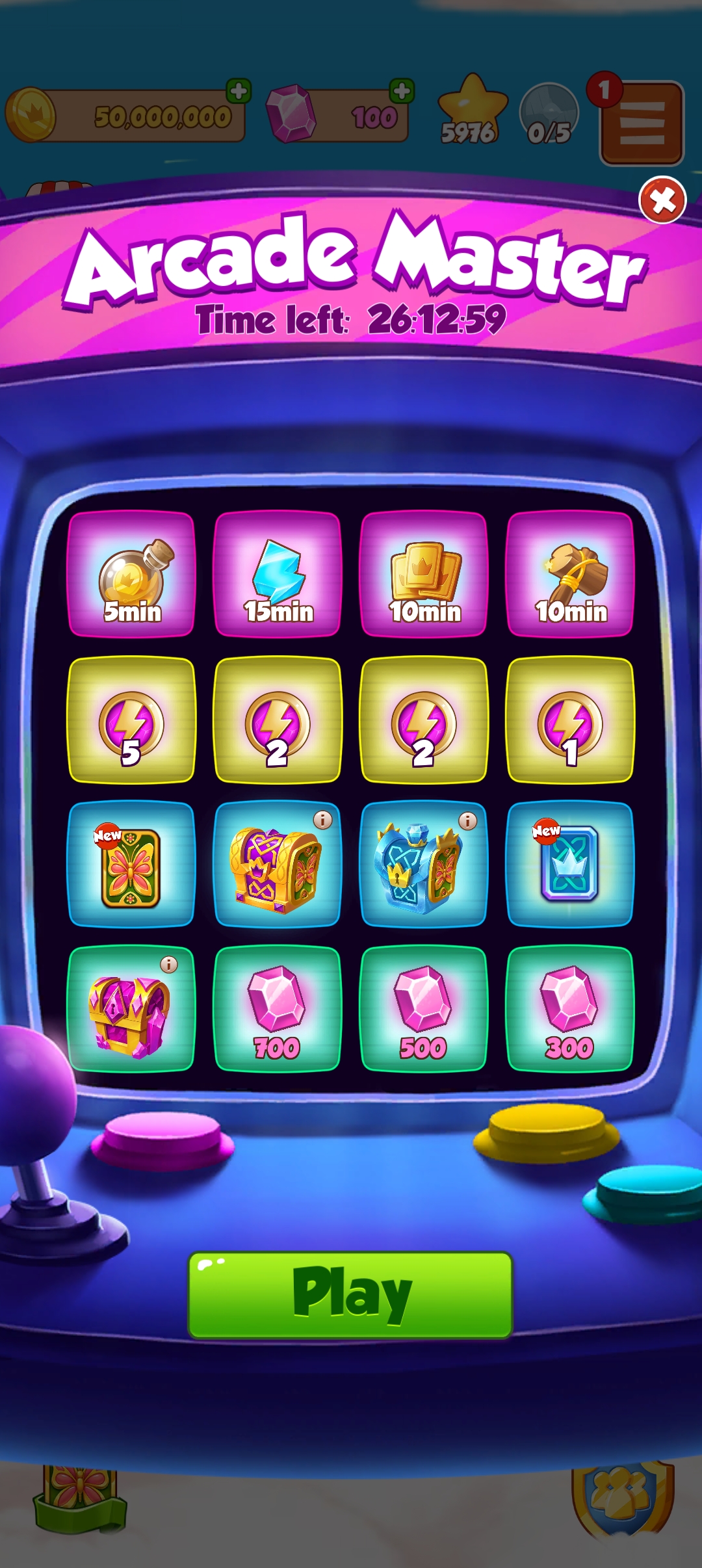 Come on down and enjoy the excitement of Arcade Master!