Who knew building a castle could be so fun? 🏰
The Team Castle event is an exciting opportunity to collaborate with your team to build a castle and earn rewards along the way.
💫 Building your Castle:
When the event is live, there will be a banner inside the Team section to let you know it's time to start building. Collect hammers by completing different types of actions and then work with your team to decide which buildings to invest in to earn rewards. Just click on the 'i' within the event banner to check for more information, such as the pay table and the minimum amount of hammers to invest to be eligible for any rewards.
💫Collaborating:
To maximize your progress and earn rewards, communication is key. 🗨️ Use the team chat to align your strategies and combine your resources effectively.
💫Leaderboard:
If you want to check on how your team's doing, simply click on the Rank icon to access the Leaderboard. You can see how many hammers each member has already spent and how many they have left to invest in the current event.
🐷Coin Master Notes:
If you leave your team or join another team in the middle of the event, you won't be eligible for any rewards.
Collect your earnings throughout the event, and don't forget to collect any remaining rewards as soon as the event ends. There will be a timer letting you know how much time you have left before they expire. ⏱️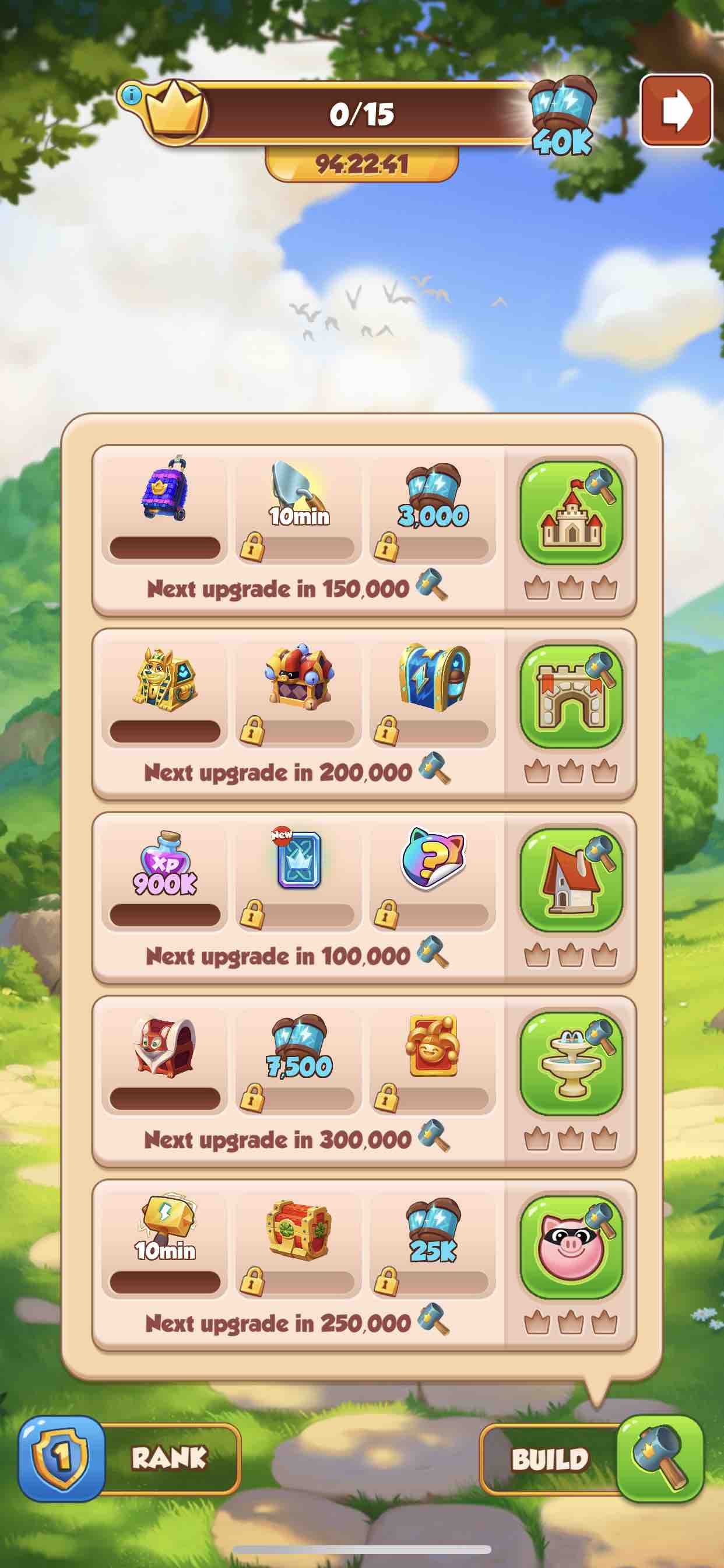 Every Coin Master deserves a castle, and we hope you enjoy yours!